Dental clinic Alexandar Valev
A healthy and beautiful smile!
"I believe that every human deserves a beautiful smile, healthy teeth and a fulfilling life. The mission of our clinic is to make the Bulgarians more smiling, confident and healthy. We enforce an individual approach to every patient and a top-level quality. Don't waste time and contact us! Every tooth matters."
                                                                                                                                                                                                                                                                                                                                                               D-r Aleksandar Valev
We, your friends from DENTAL CLINIC ALEKSANDAR VALEV, are at your disposal with our knowledge, experience and skills!
Whether your teeth and gums are healthy or you have an urgent problem, we can be useful with advice on daily care and hygiene, prevention and treatment, to achieve and maintain a healthy and beautiful smile! When you trust us, you will be able to to rely on all this, in a cozy atmosphere in the center of Sofia, among experienced and attentive specialists in all fields of dental medicine: implantology, aesthetic restorations, complete treatment with implants, endodontics, digital implantology, surgery, periodontology and treatment of deleted teeth.
Our clinic is equipped with the most modern dental equipment, and we are constantly improving so that we can offer you a fruitful cooperation, in the name of your healthy and beautiful smile, and it is invaluable! We invest daily in knowledge, skills and modern equipment to offer you the smile you dream of! With us, you do not need to worry about unpleasant sensations. Hasty daily life is also a factor, especially nowadays, but for our health, each of us must find time.
Many causes lead to avoidance or long delay of dental examination, which, however, can lead to serious and sometimes difficult to repair damage to teeth and gums - caries, pulpitis, granulomas and others. And they, in the long run, can negatively affect your quality of life and even increase the cost of subsequent treatment.
Our advice to you is - maintain daily hygiene of teeth and gums, visit your dentist at least once every 6 months, and do not delay treatment. Welcome to DENTAL CLINIC ALEKSANDAR VALEV to get your healthier and more beautiful smile - now! Because, as the writer George Elliott said, what the sun's rays are for the flowers are the smiles for Humanity!
Dental anxiety
We offer a range of services to help you overcome your fears and finally enjoy good oral health.
Missing teeth
We can restore your smile as well as the ability to speak and nourish with modern implants.
Toothache
Toothache can be caused by various problems. A review can fix the problem.
Periodontal disease
We offer a variety of periodontal treatments tailored to your specific health needs.
The team of Dental Clinic Aleksandar Valev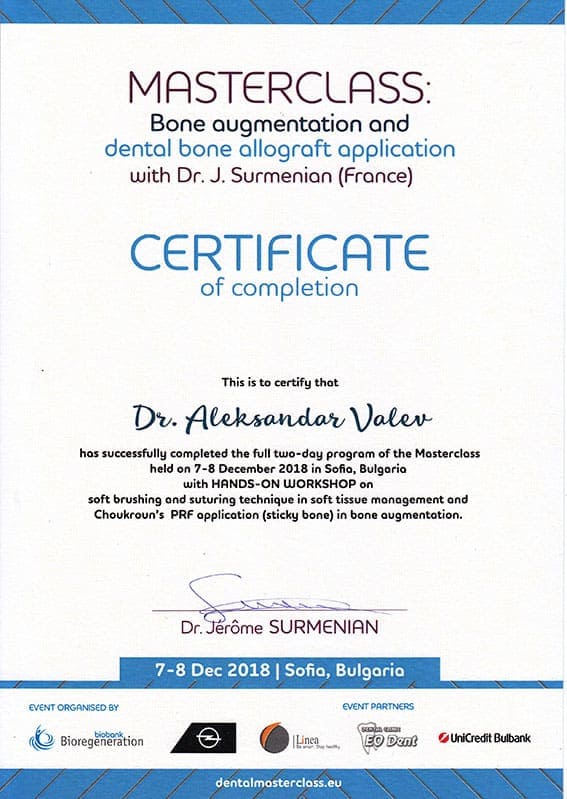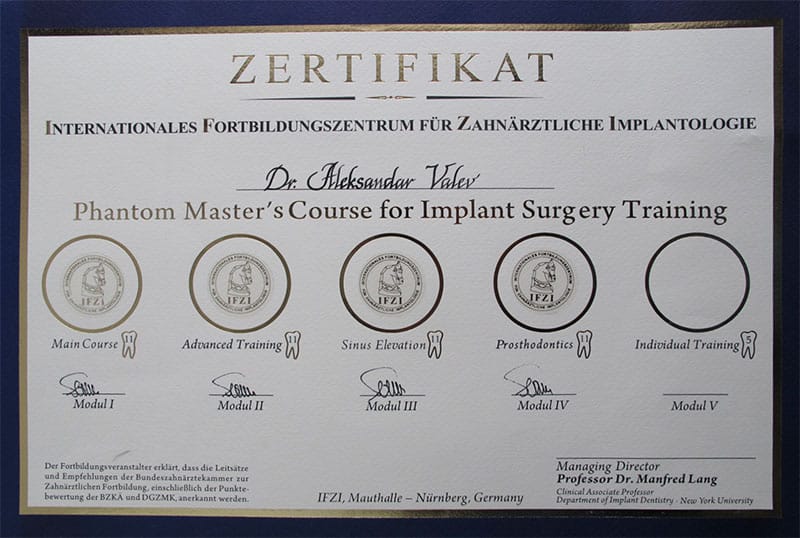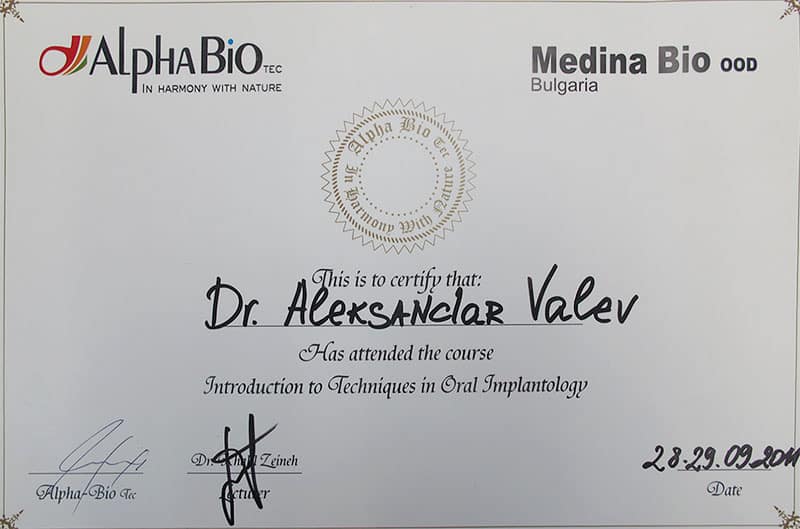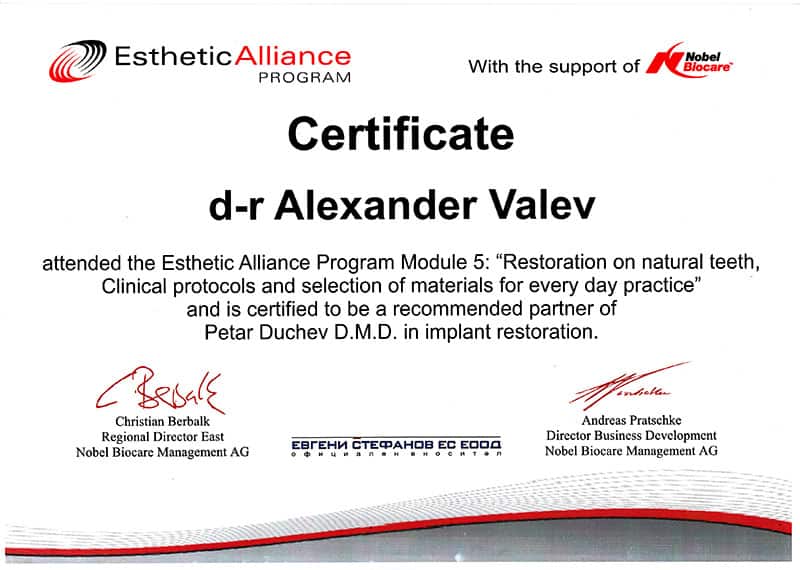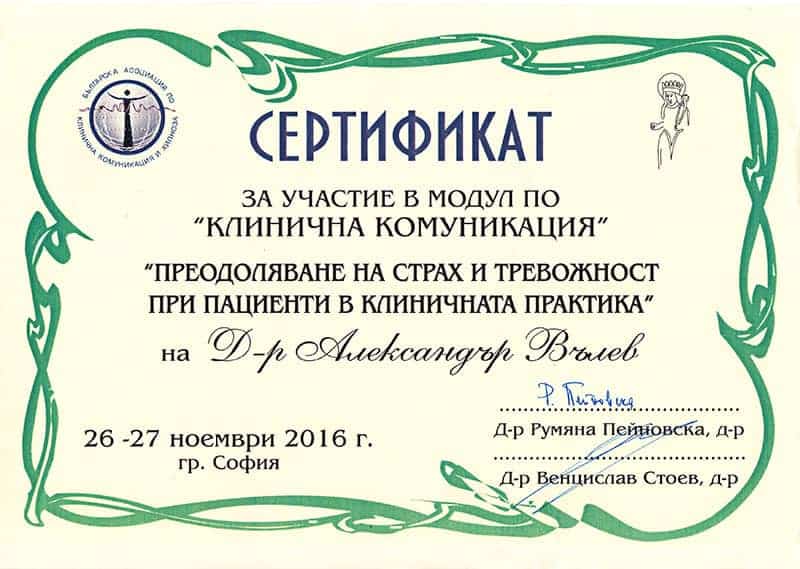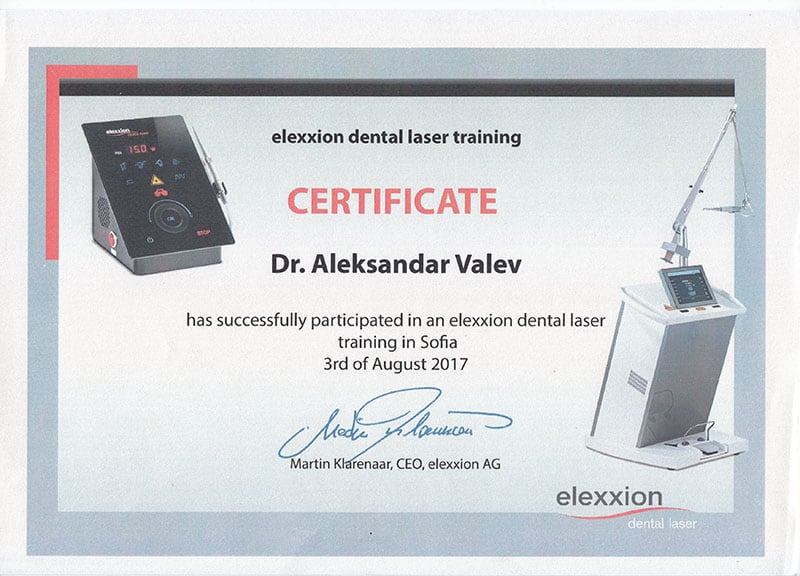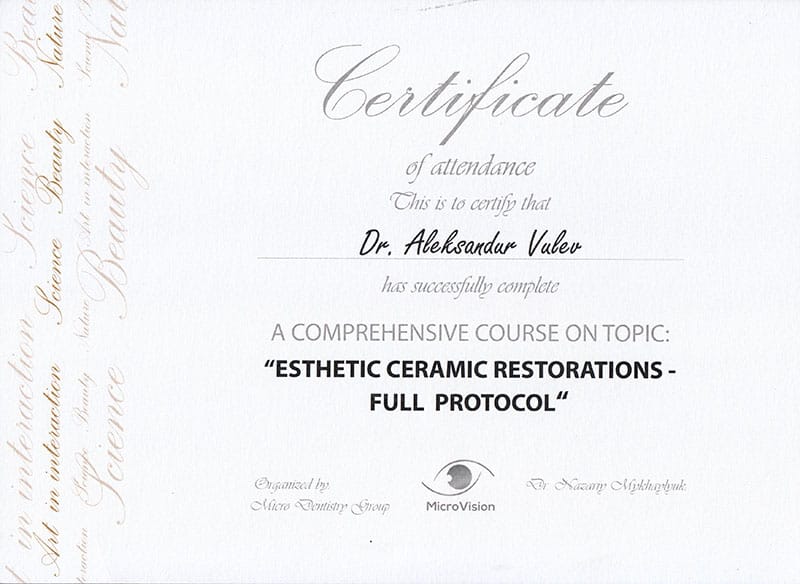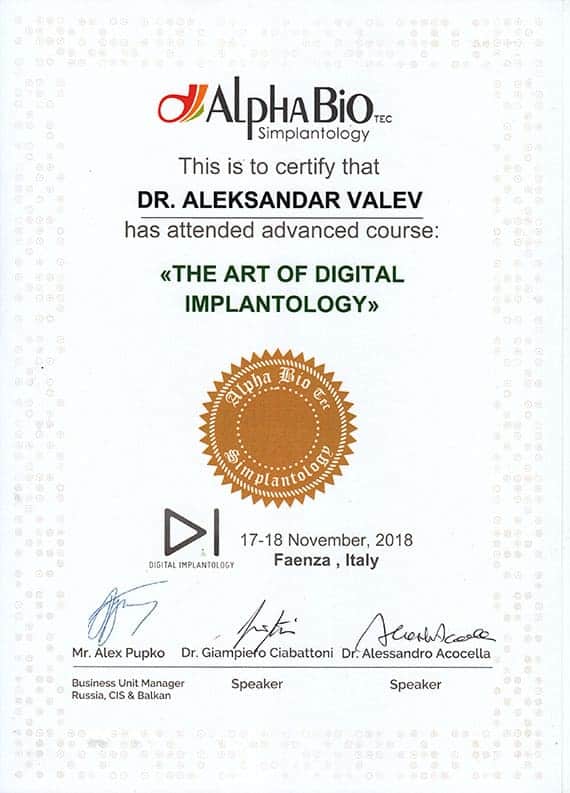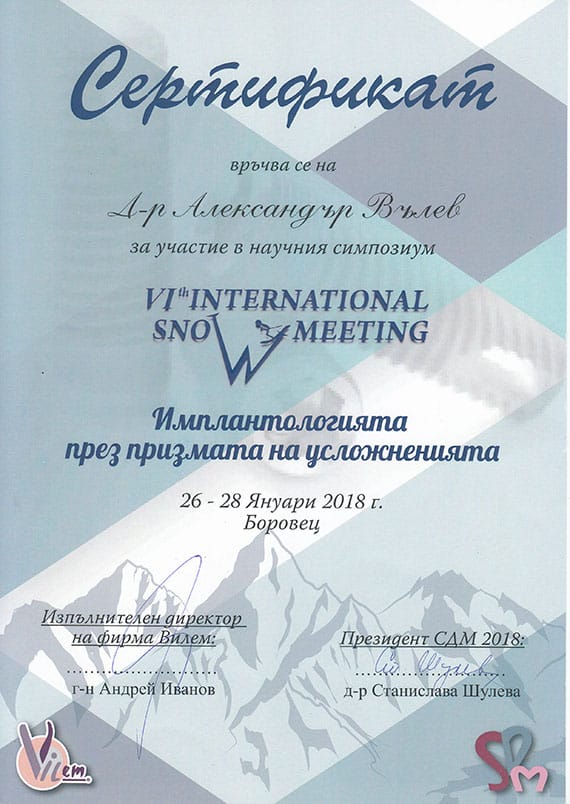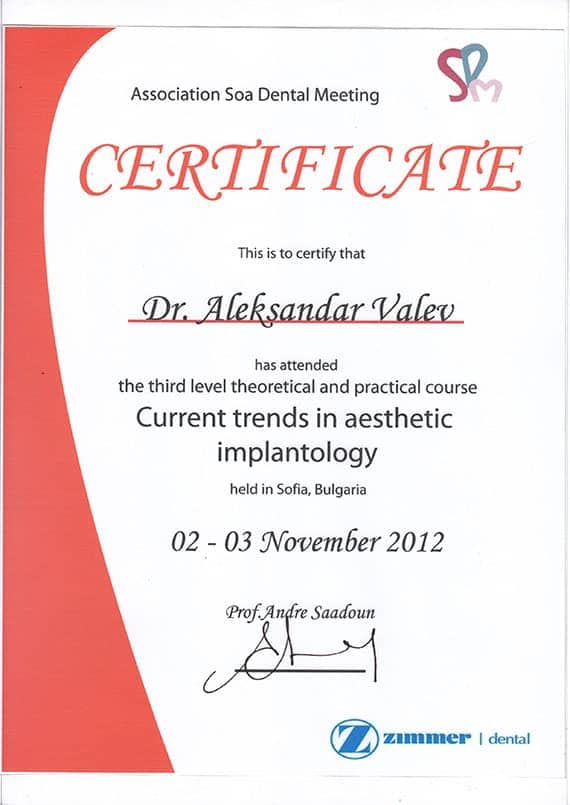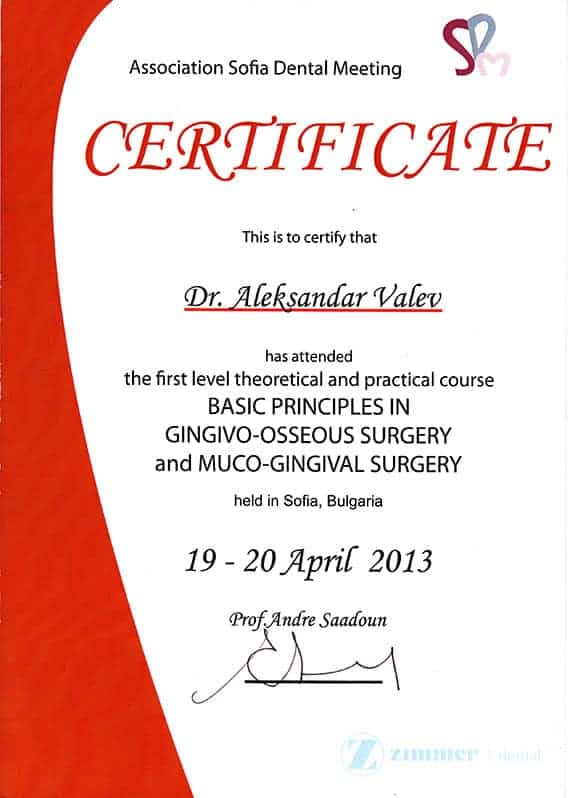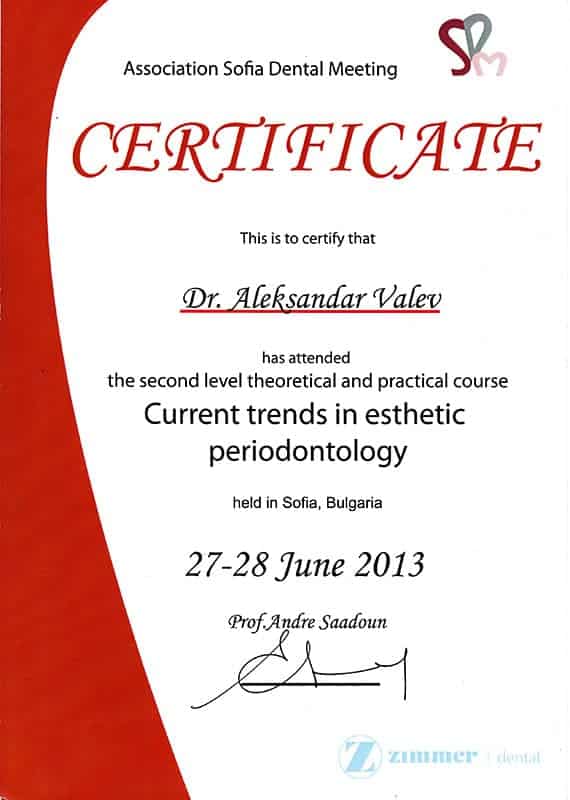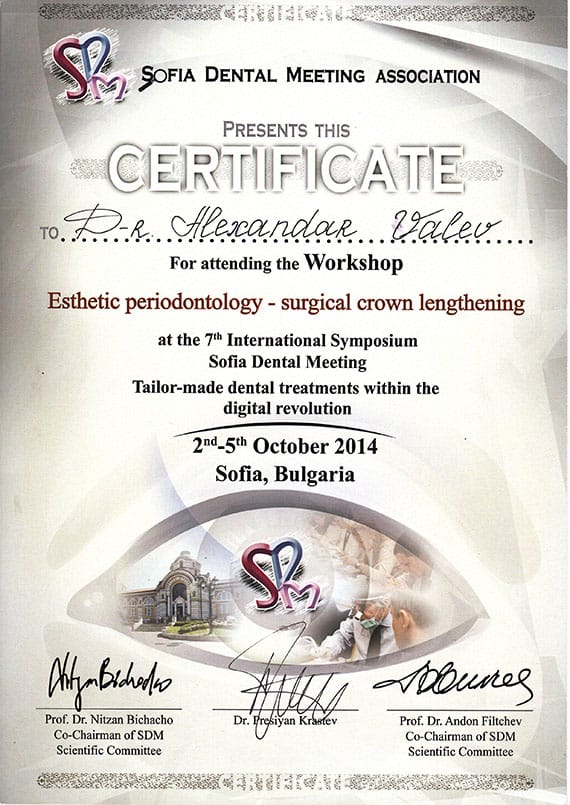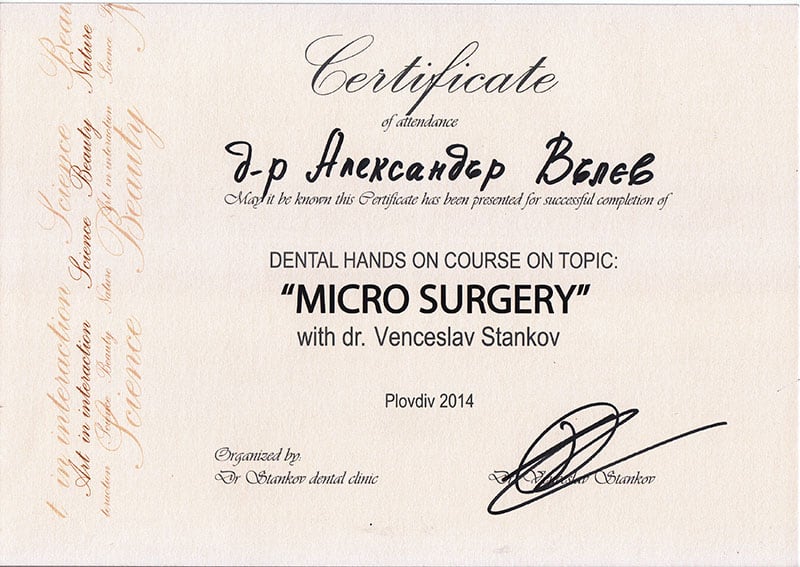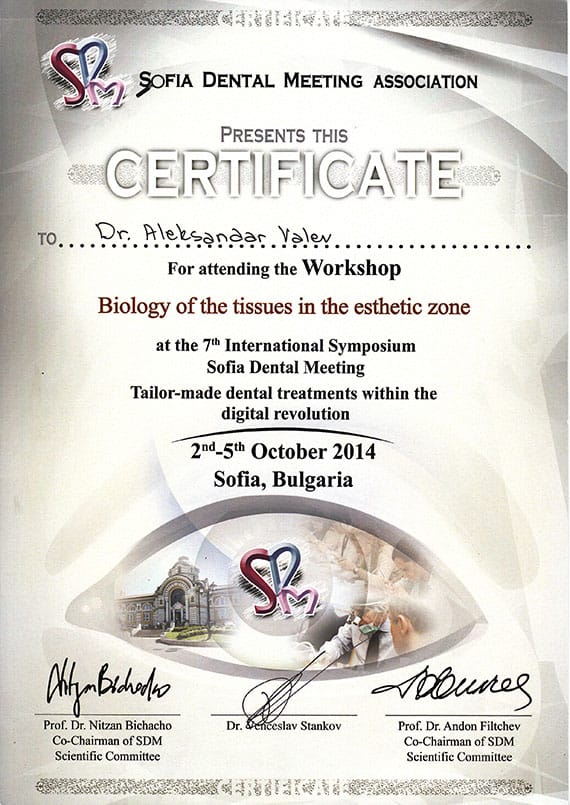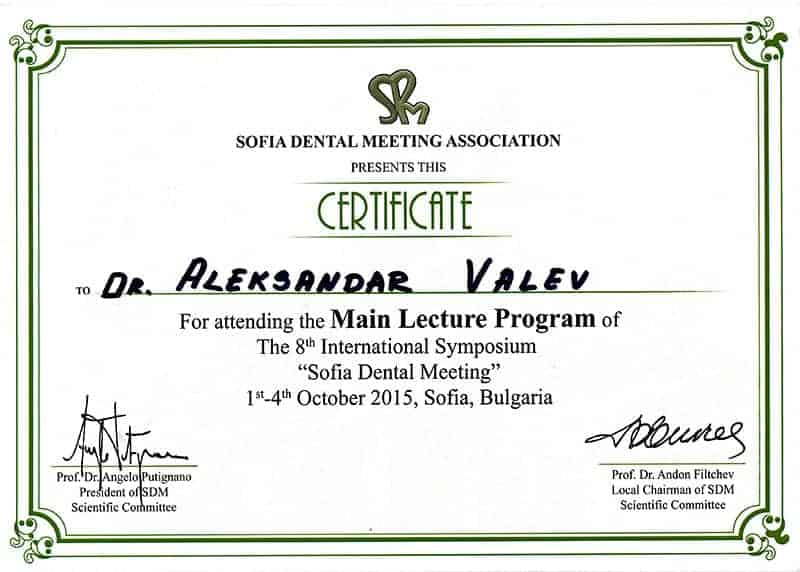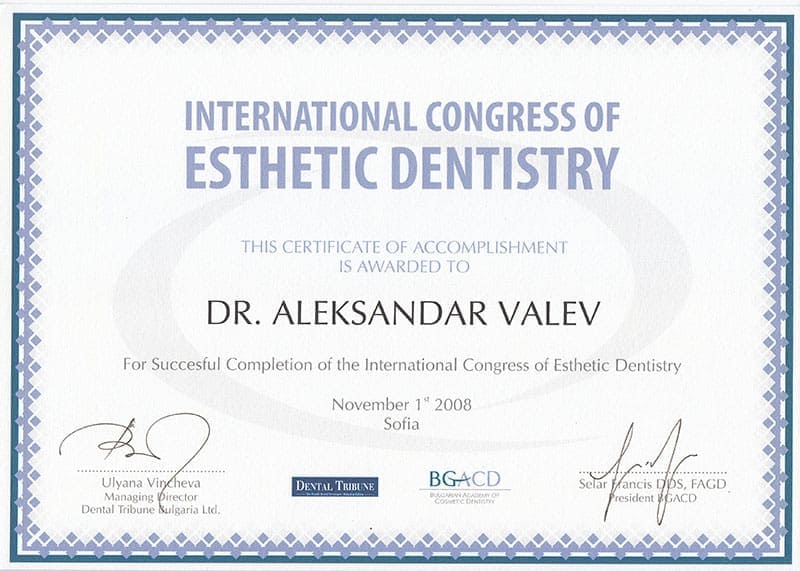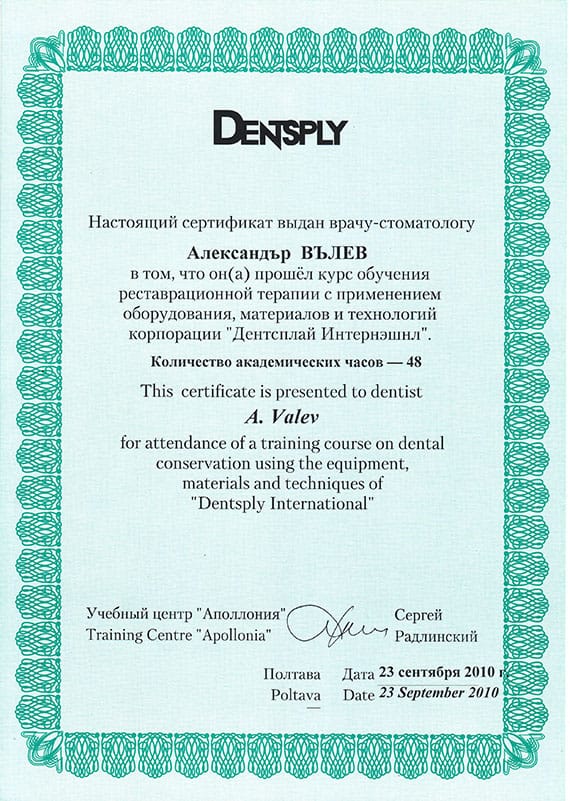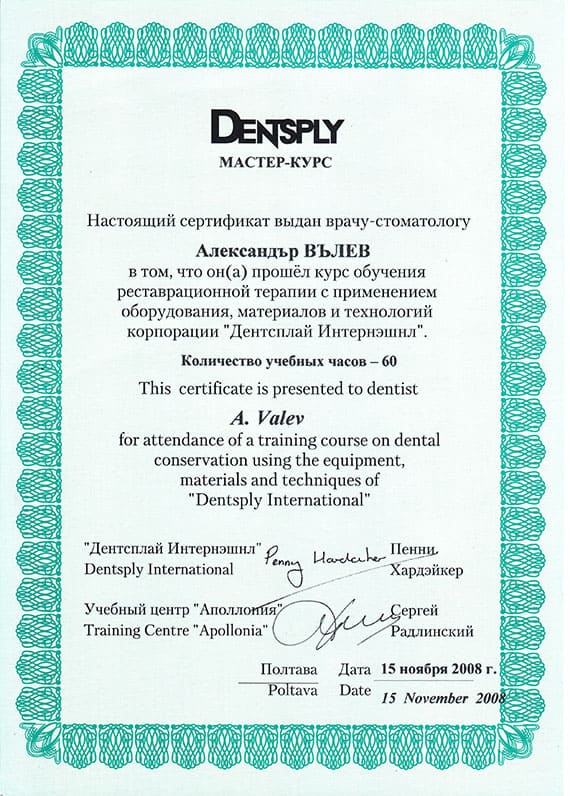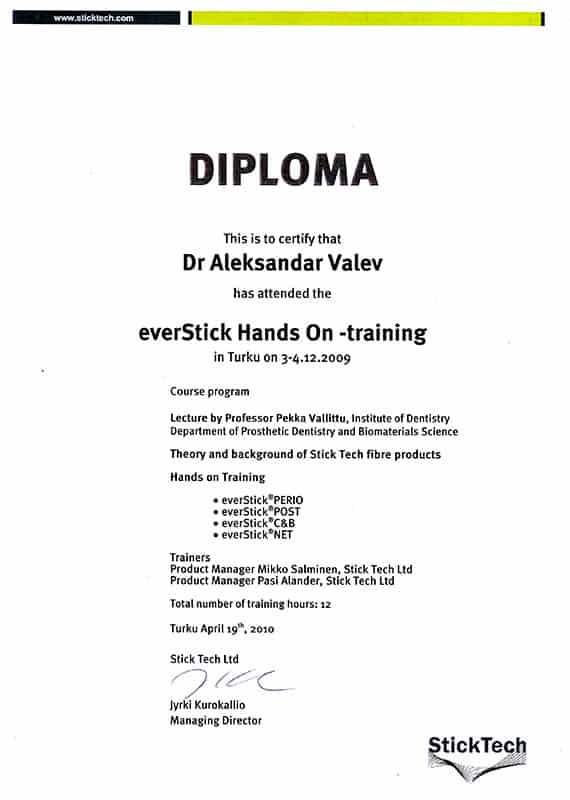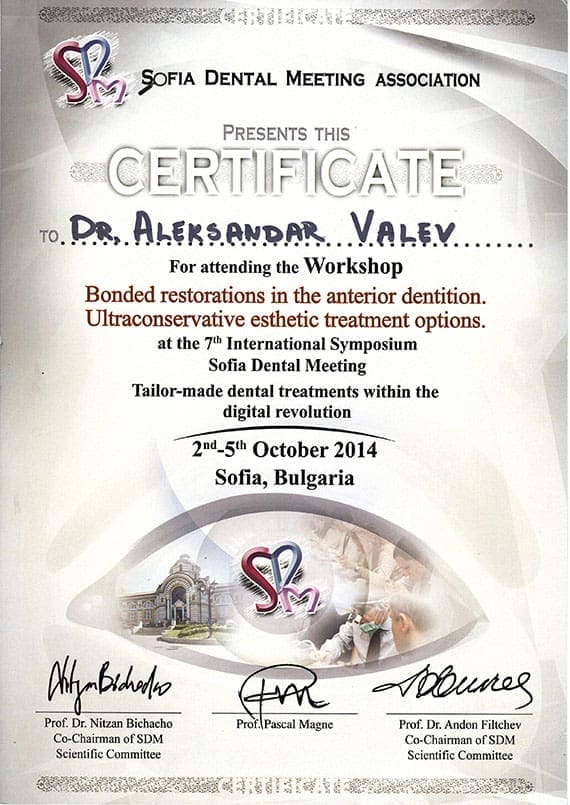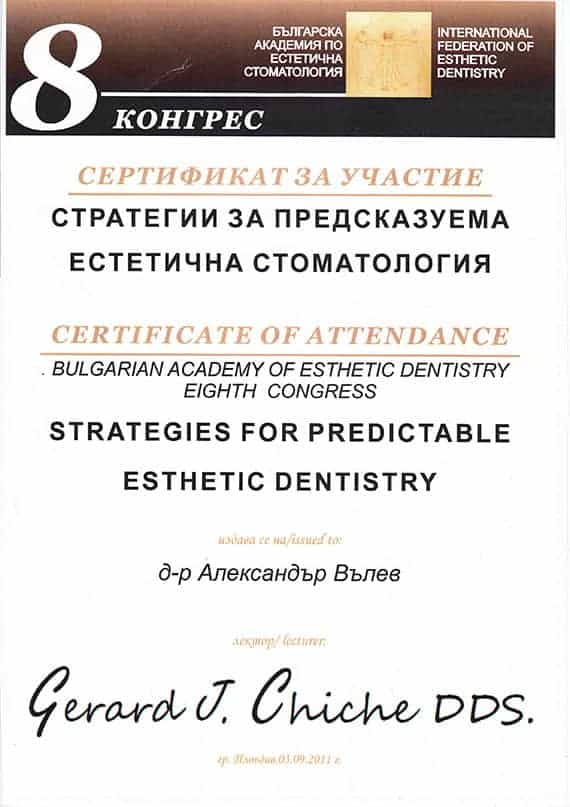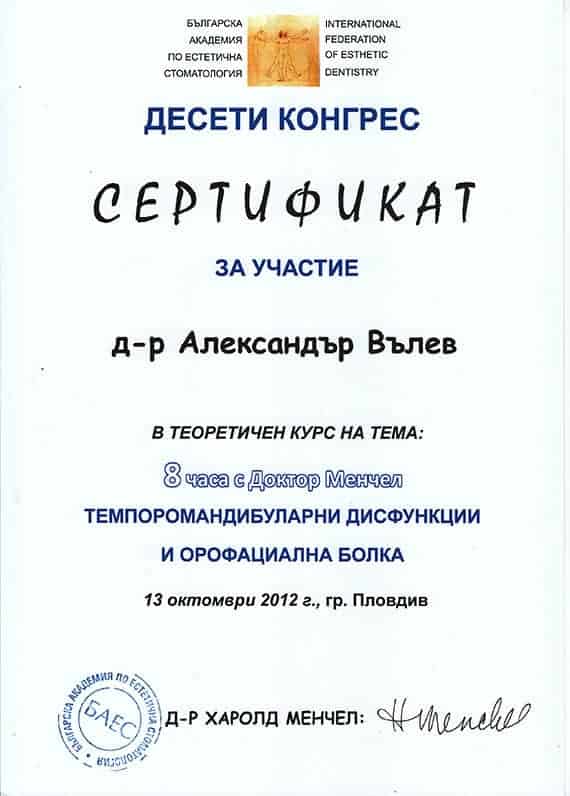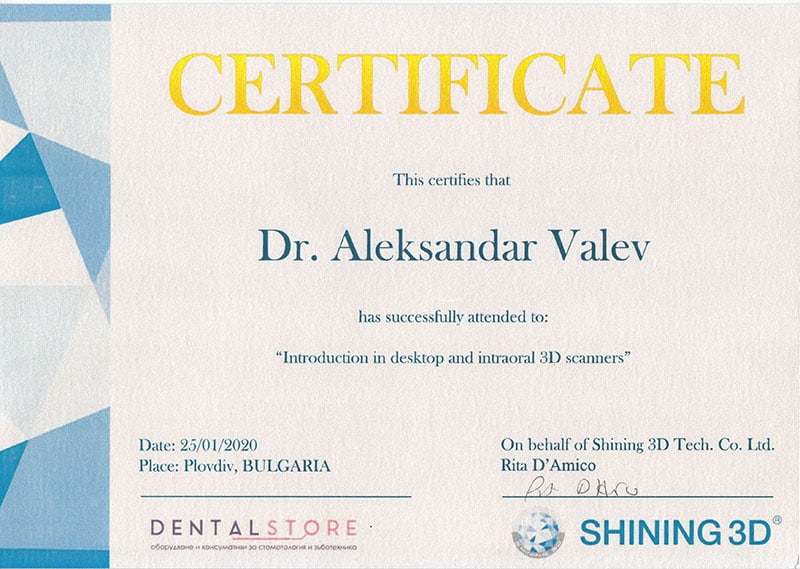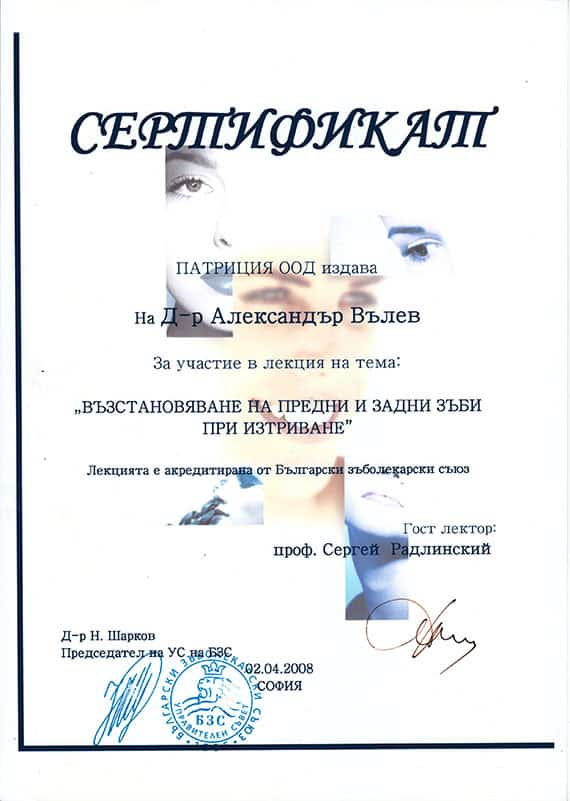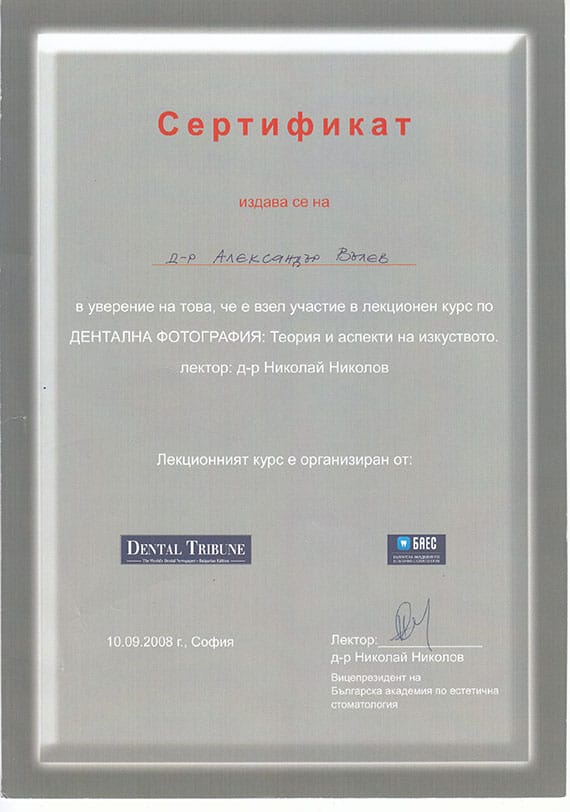 Fill out the form below and we will contact you during business hours.