Working in a coronavirus pandemic.
Dental clinic Alexandar Valev
A healthy and beautiful smile!
"I believe that every human deserves a beautiful smile, healthy teeth and a fulfilling life. The mission of our clinic is to make the Bulgarians more smiling, confident and healthy. We enforce an individual approach to every patient and a top-level quality. Don't waste time and contact us! Every tooth matters."
                                                                                                                                                                                                                                                                                                                                                               D-r Aleksandar Valev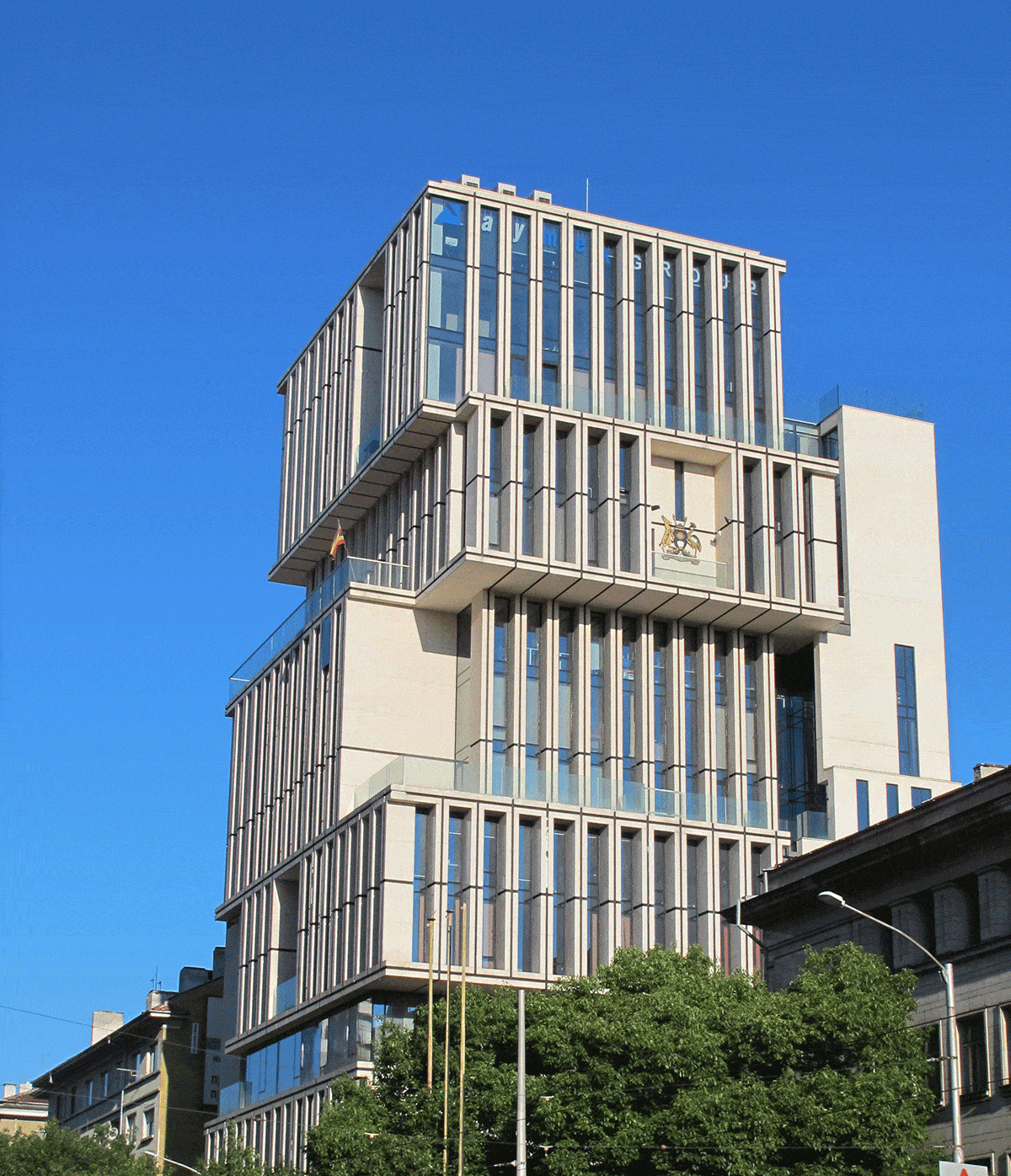 Dental anxiety
We offer a range of services to help you overcome your fears and finally enjoy good oral health.
Missing teeth
We can restore your smile as well as the ability to speak and nourish with modern implants.
Toothache
Toothache can be caused by various problems. A review can fix the problem.
Periodontal disease
We offer a variety of periodontal treatments tailored to your specific health needs.
The team of Dental Clinic Aleksandar Valev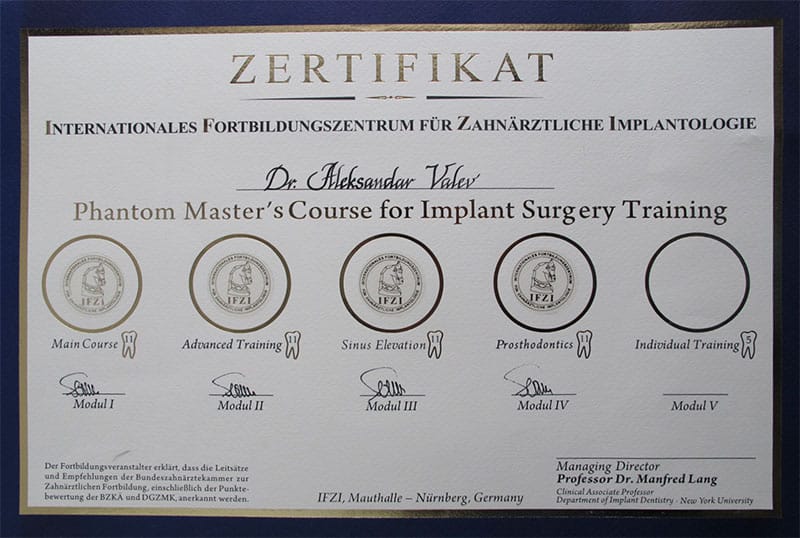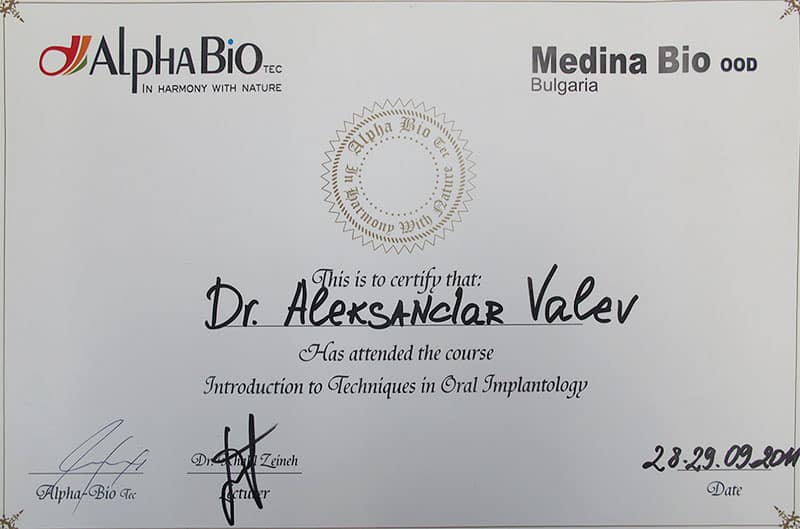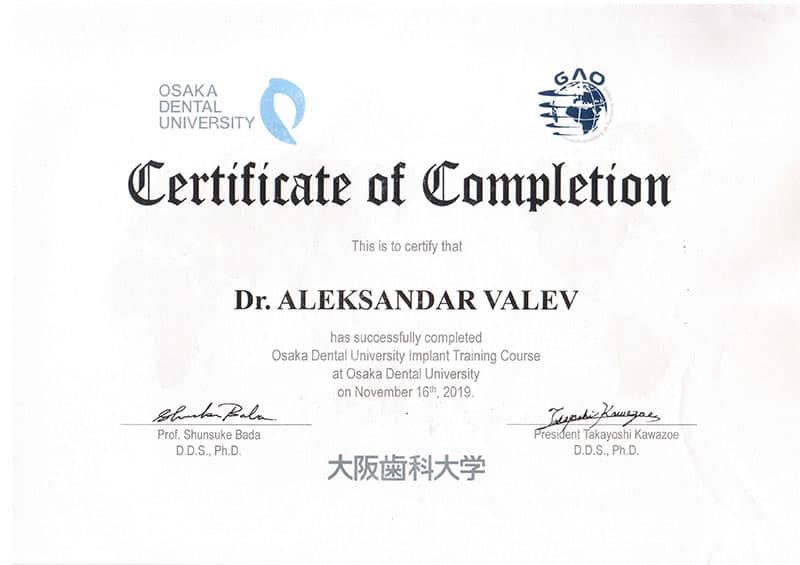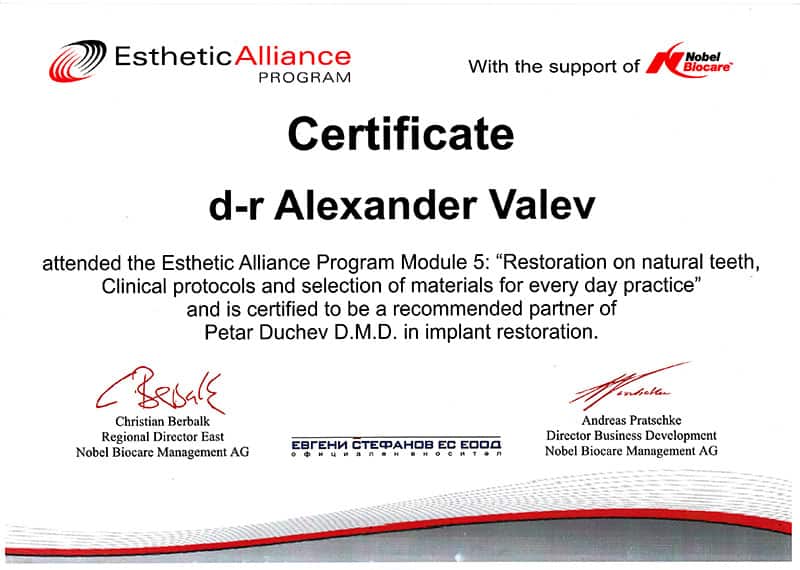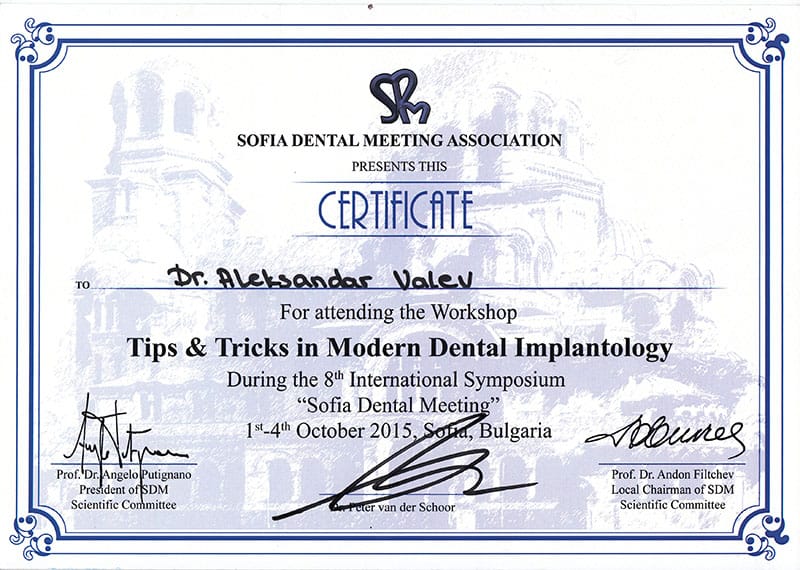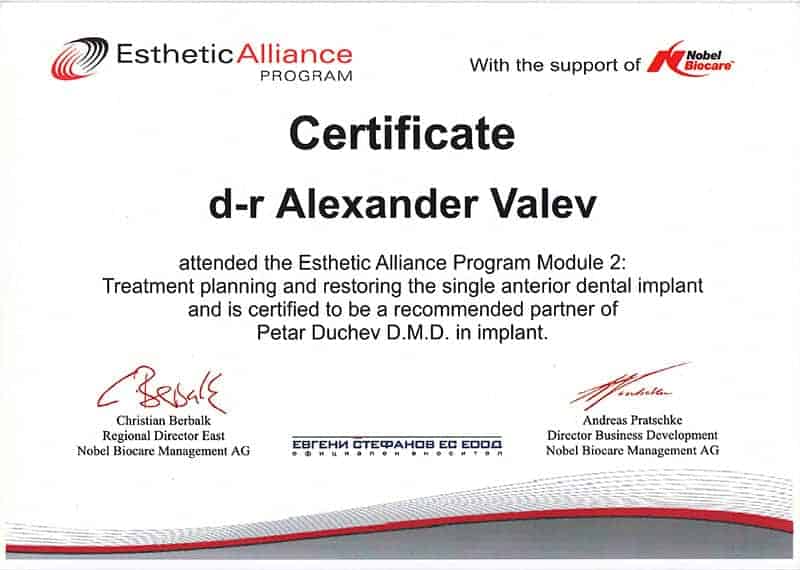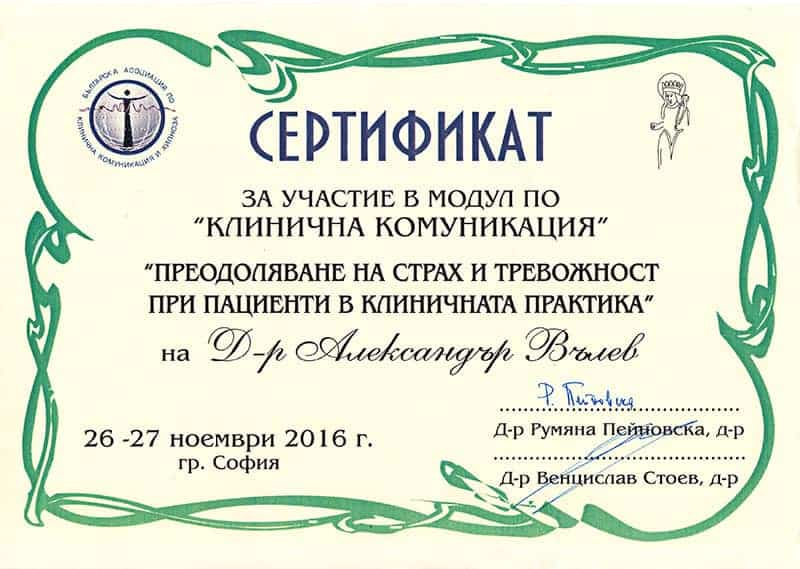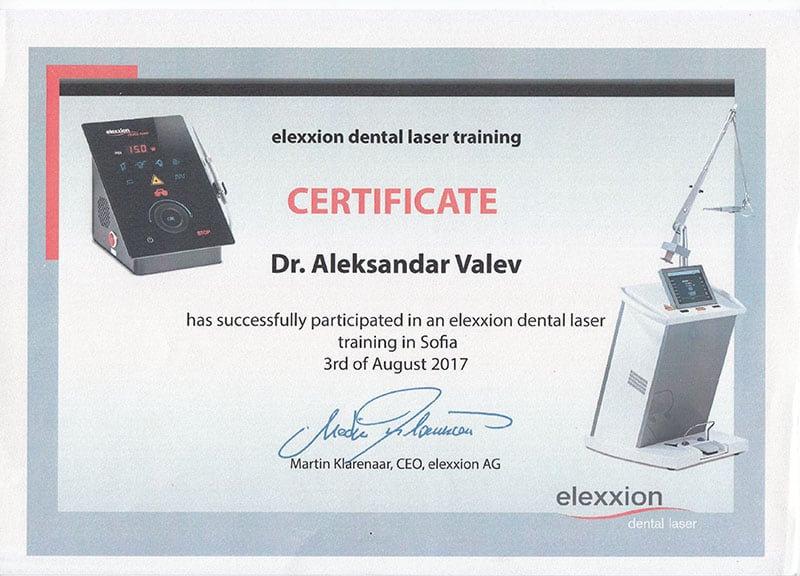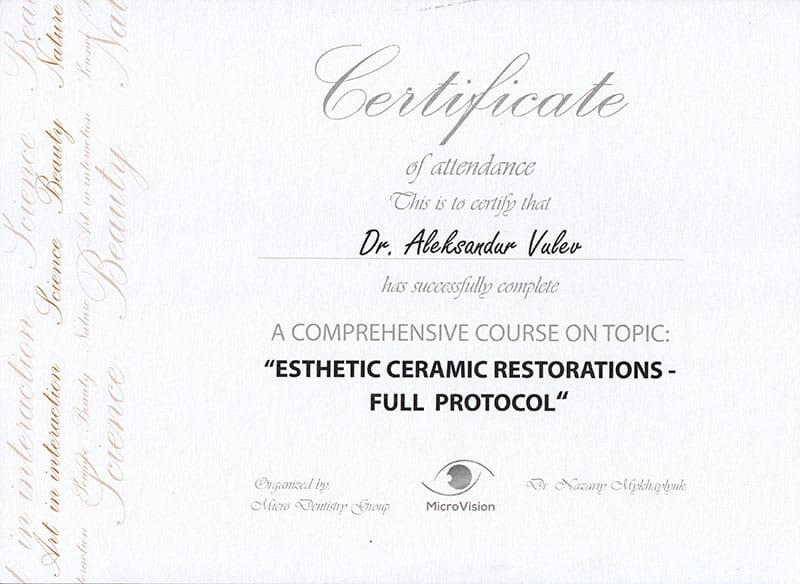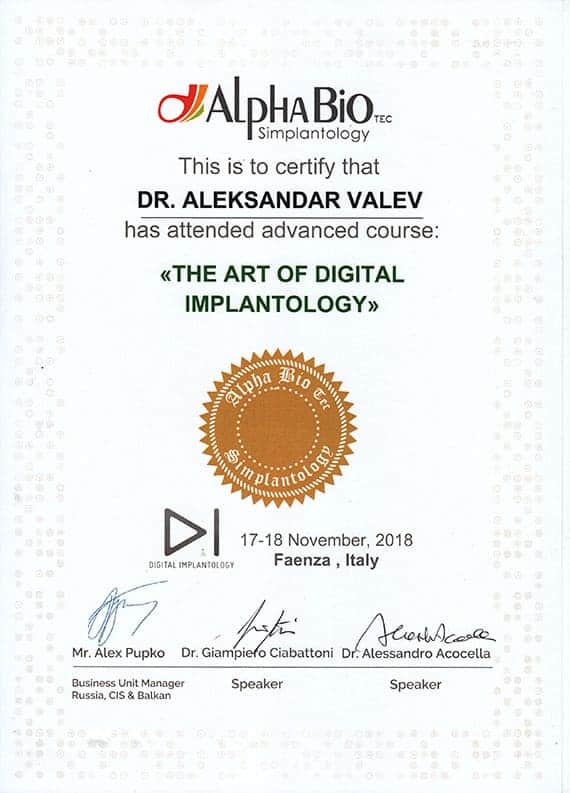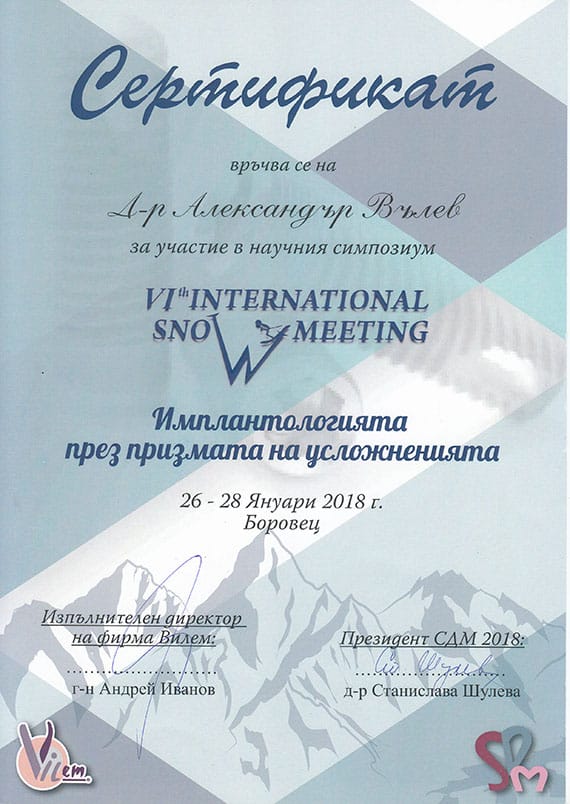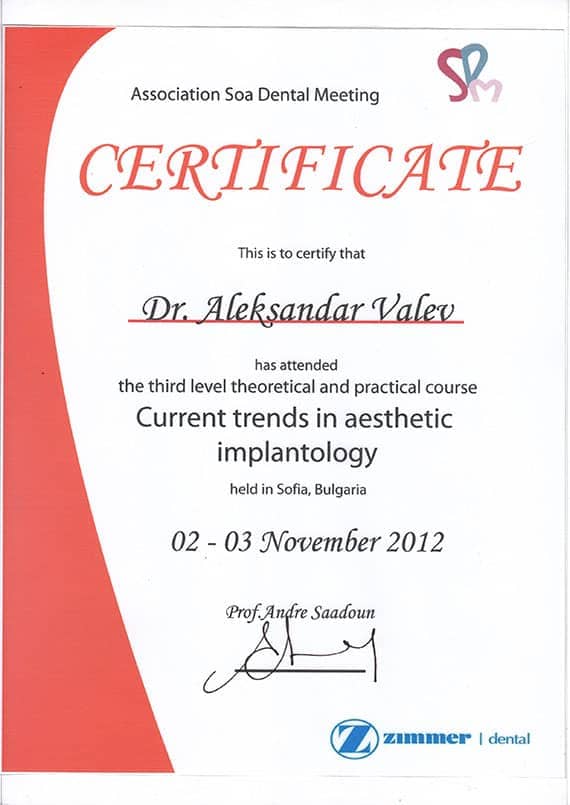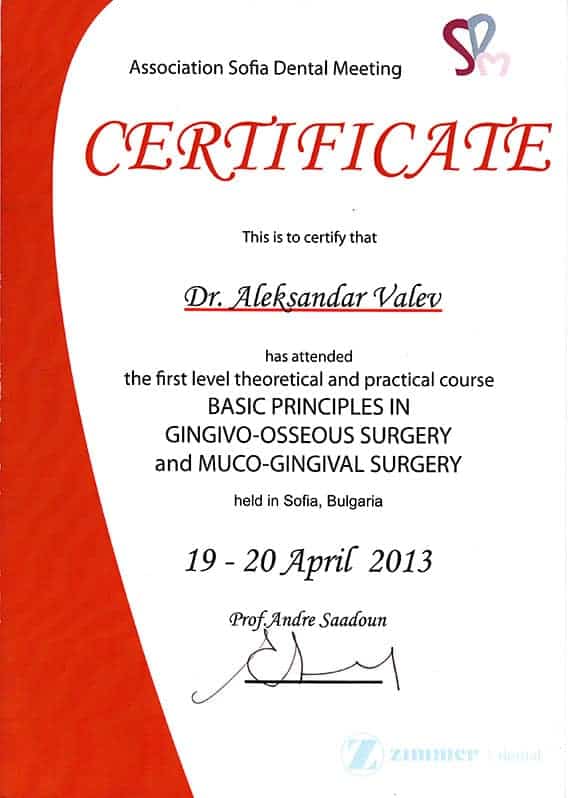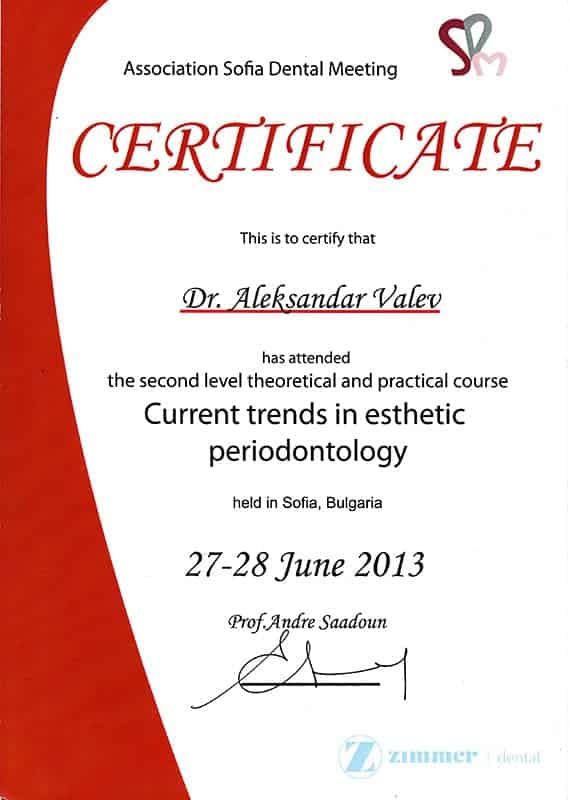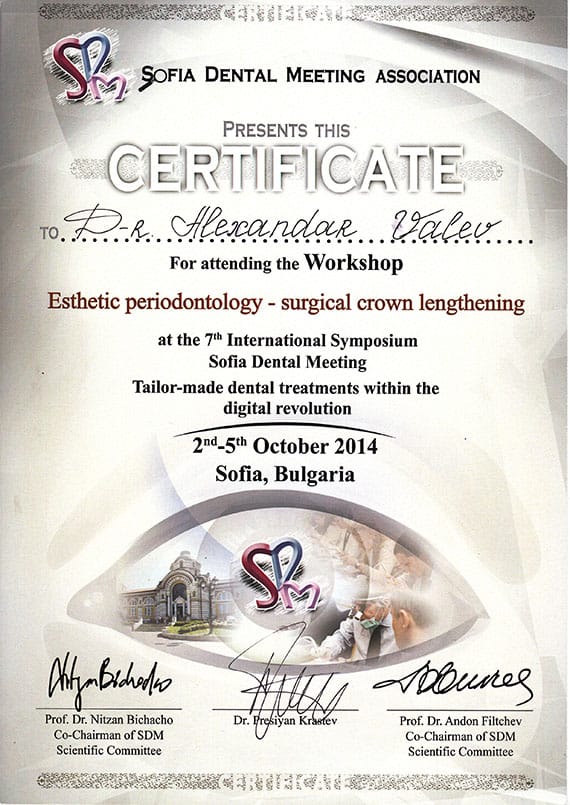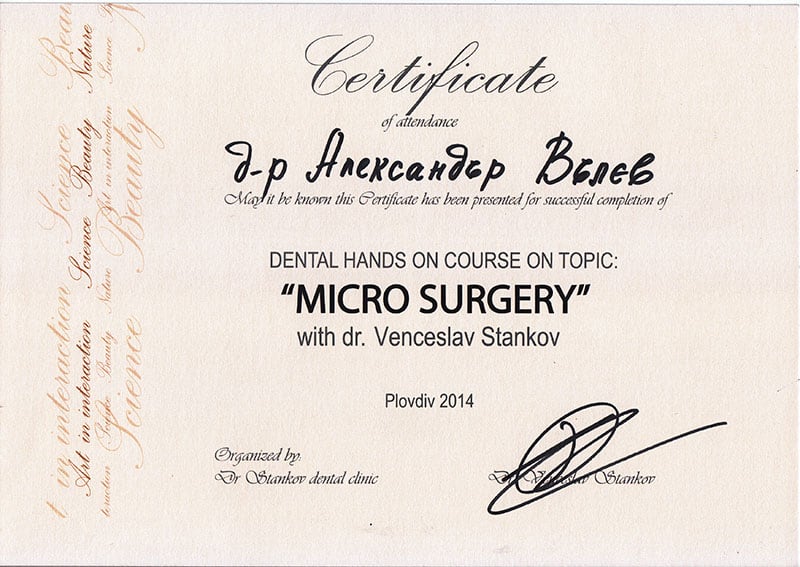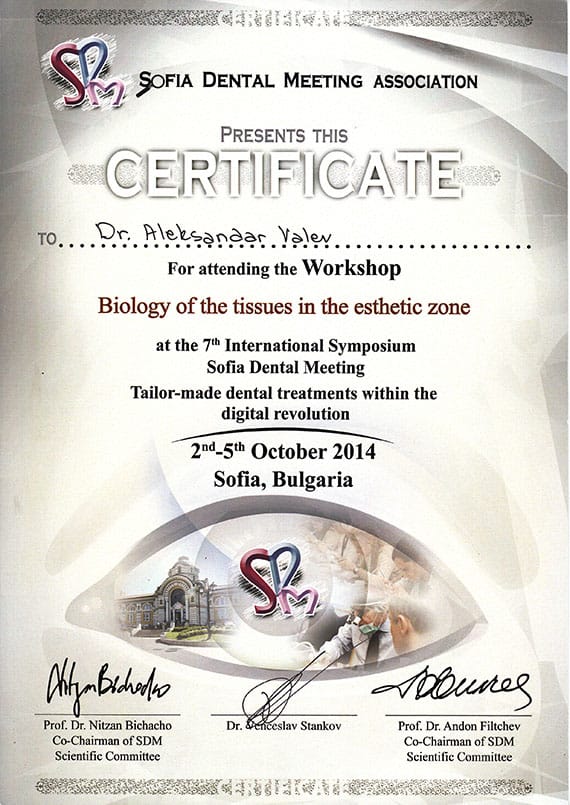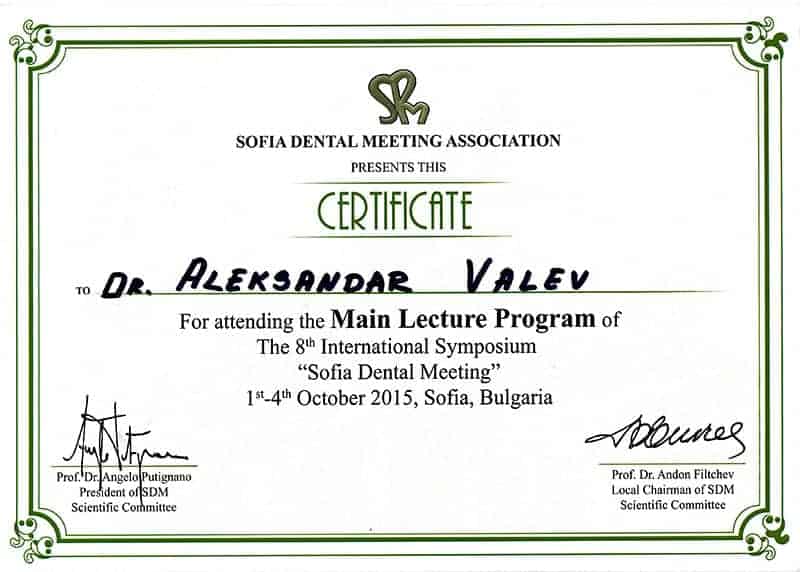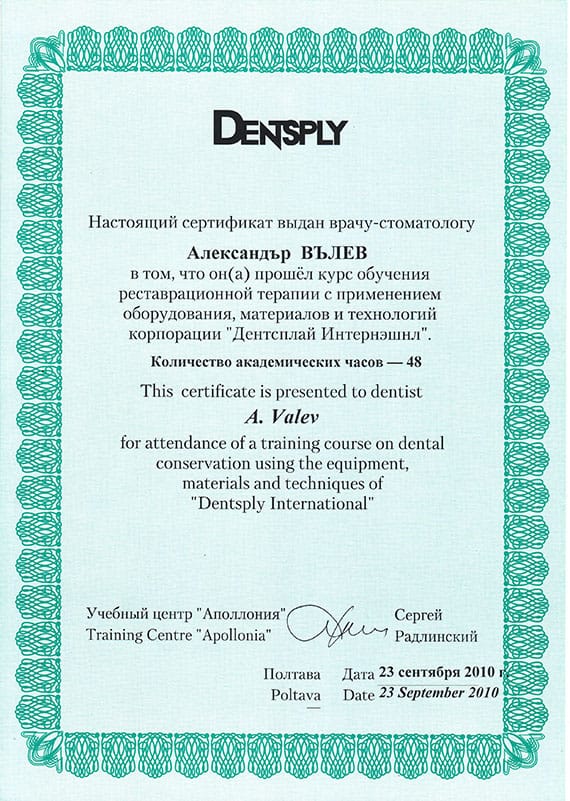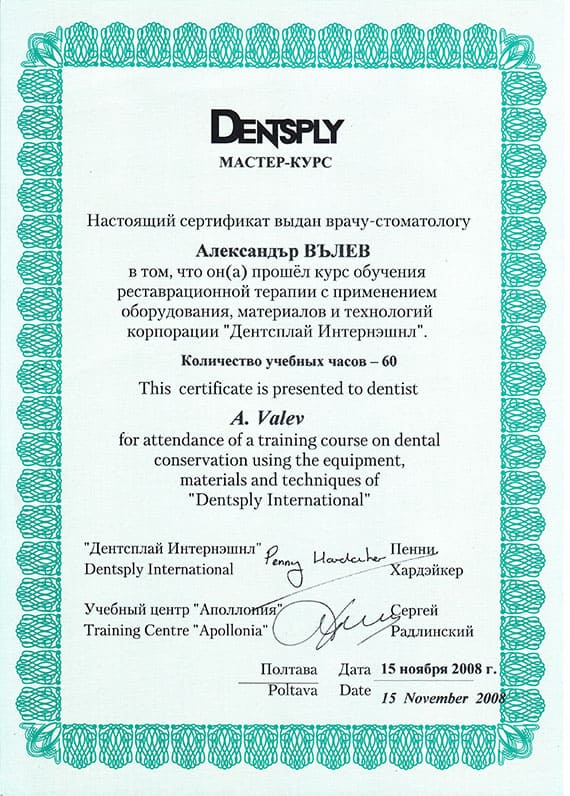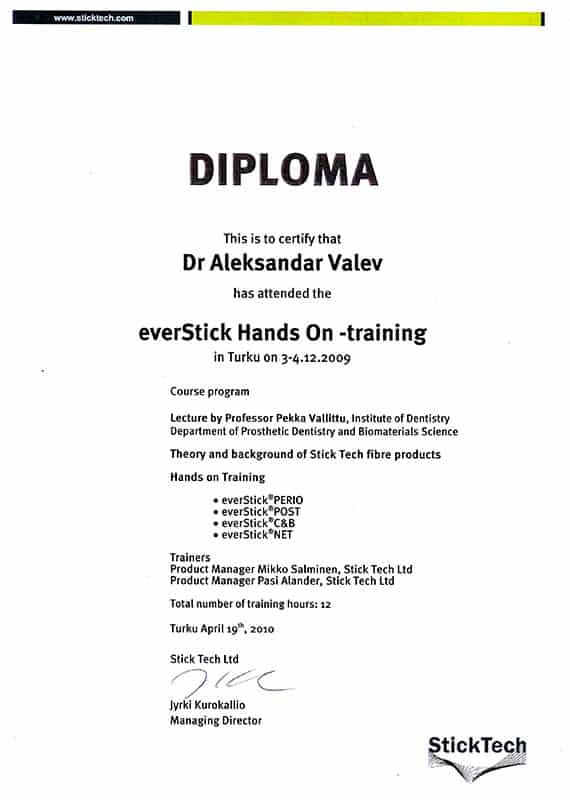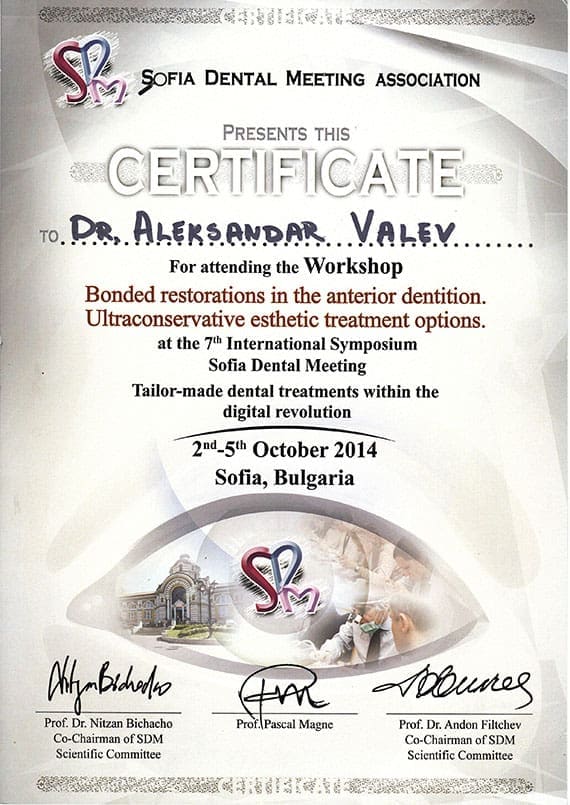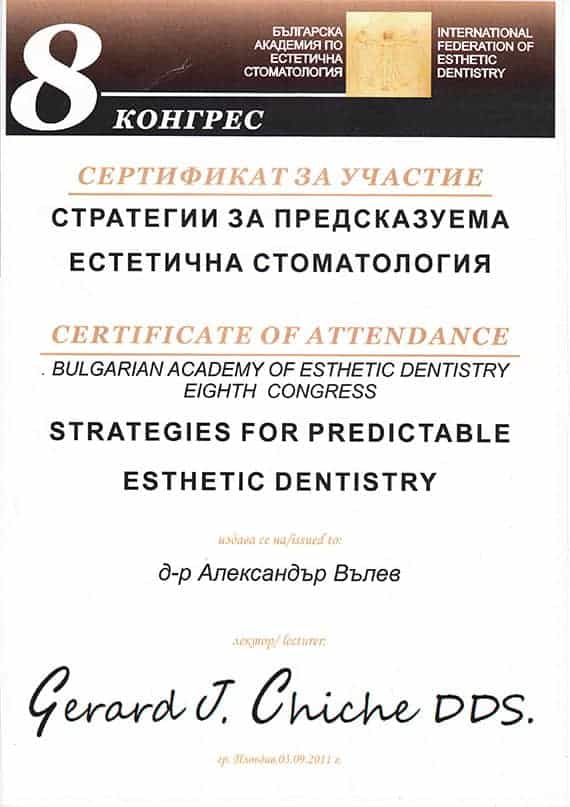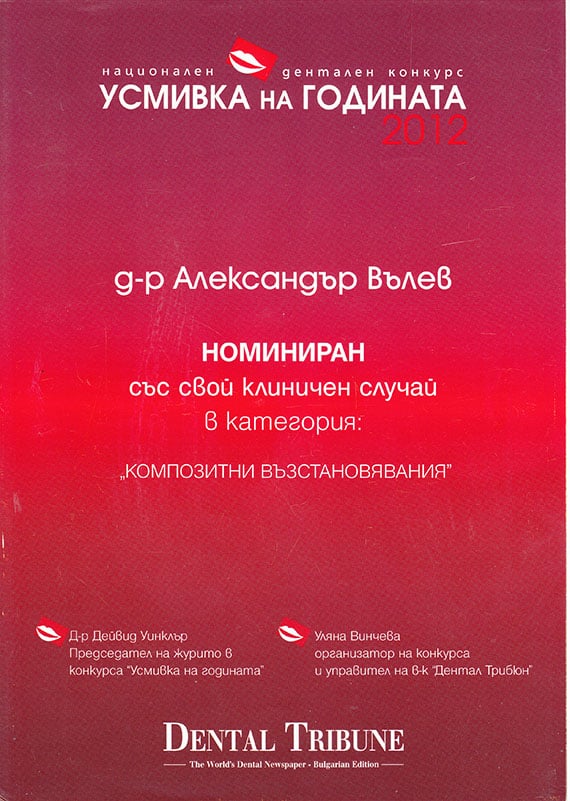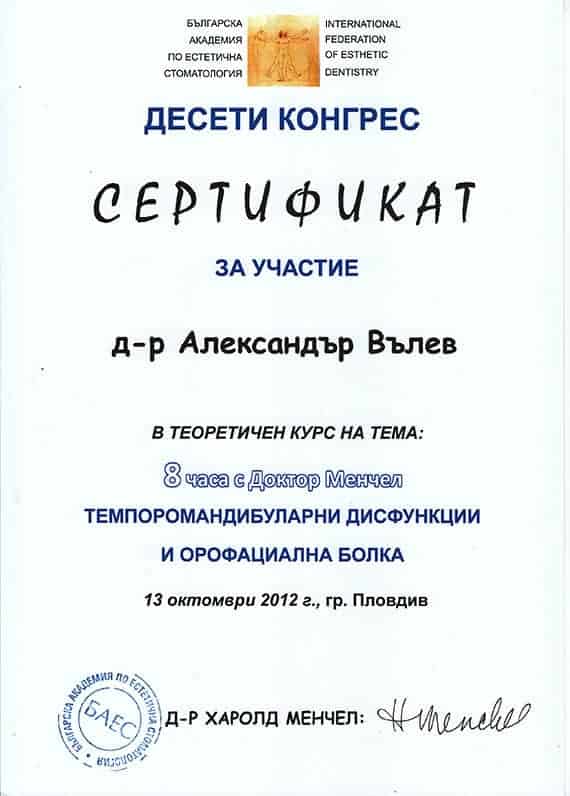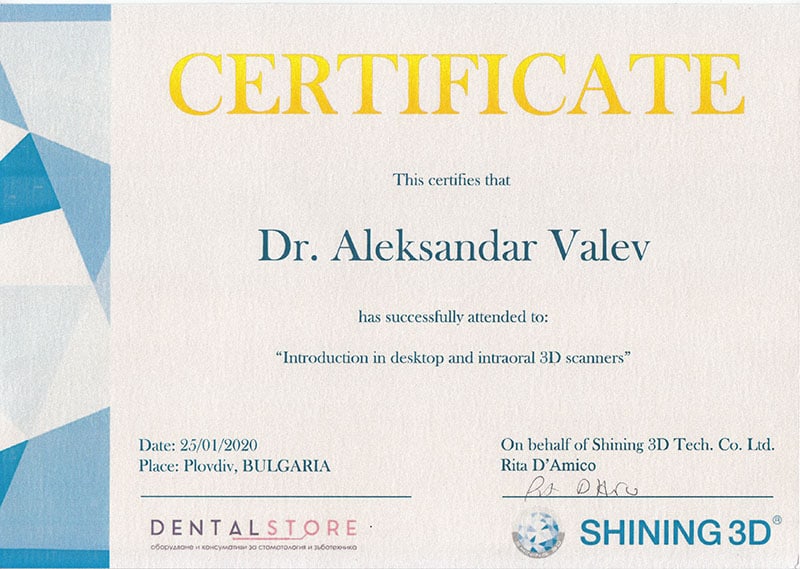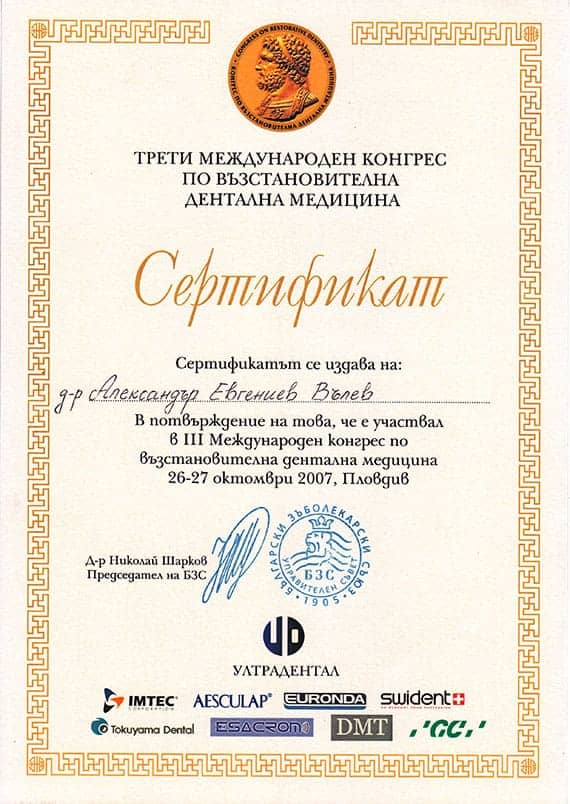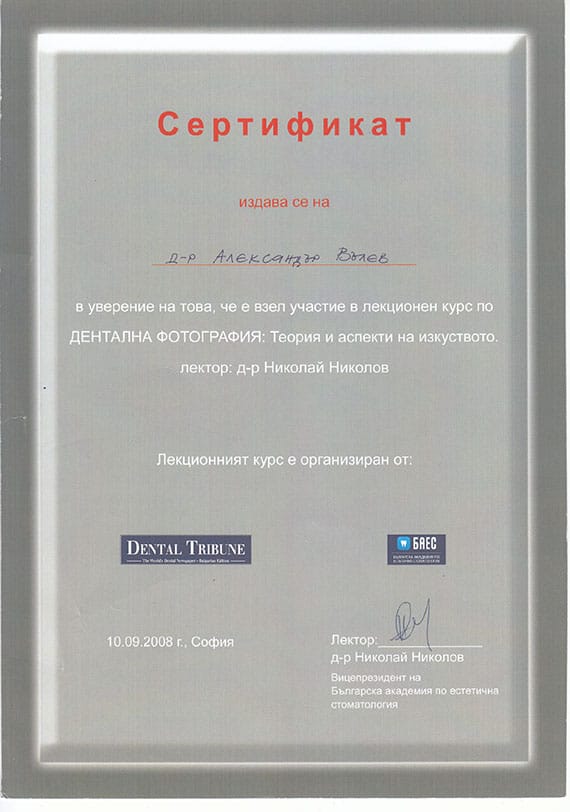 Fill out the form below and we will contact you during business hours.